SWISSFINANCE IS A FINANCIAL SERVICES CENTER
We enable our clients, private or businesses, to optimise their financial situation.


Listening
Each client has its project goals, and expectations.
Swissfinance's services start by listening actively and carefully to their objectives.

Searching
Our researches aim excellence.
It's by constantly representing our clients' interest that we can guaranty them a real added-value.


Assisting
We accompany our clients in the long run by following them regularly, with ethics and full confidentiality.


Our in-depth study enables us to link your needs to the best offers in the market.

Our
Vision

A global approach for a tailored solution
Swissfinance supports, guides and assists its clients in every step of their life. Our clients benefitiate of a single intermediary for centralizing their financial situation in both banking, real estate, trust and insurance fields. The diversity of the company's activities enables us to save an important time when seeking information or solutions. Thanks to our experts, we compare, evaluate and constantly negotiate the most advantageous solutions from the market.
 This enables our clients to access a first class global financial strategy.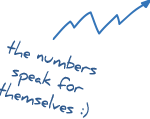 Clients already trust Swissfinance
Financial and real estate partners
Constantly Analyzed Financial Companies
We have a solution for your business